Winter White Sangria Cocktail Infusion Kit
Regular price

Sale price

$28.00
Bring a little more Hygge into your life with our take on a traditional Scandinavian mulled wine. Filled with crisp pears, aromatic citrus, soothing vanilla and a touch of winter spices, relax and enjoy life's simple pleasures with this comforting infusion. Skål!
Makes 8+ servings
* Alcohol not included. Cocktail infusion kits include a 1L glass mason jar with infusion-ready ingredients. Dry mix has a shelf life of 1 year.

Made in Canada
Ingredients

Pear
Orange
Lemon
Vanilla bean
Cardamom
Clove
Orange-infused sugar
Suggested Spirits
How to use

Step 1: Fill your cocktail infusion kit with the spirit of your choice and refrigerate.
Step 2: Let it infuse for 1-3 days and let the magic happen! Strain and place liquid back in jar.
Step 3: Craft your cocktail using one of our recipes or make up your own!
Basic recipe

Add a bottle of white wine and 125 ml of liqueur to the jar. Refrigerate for 3 days. Shake well and strain into a serving pitcher. Add 375 ml pear juice and a can of ginger ale. Garnish with pear and orange slices. Serve cold or heat it up for mulled wine.
More Recipe Ideas
Mocktail

To make a mocktail, fill your cocktail kit with hot water. Let it cool in the fridge overnight. Pour over ice and add your mix of choice.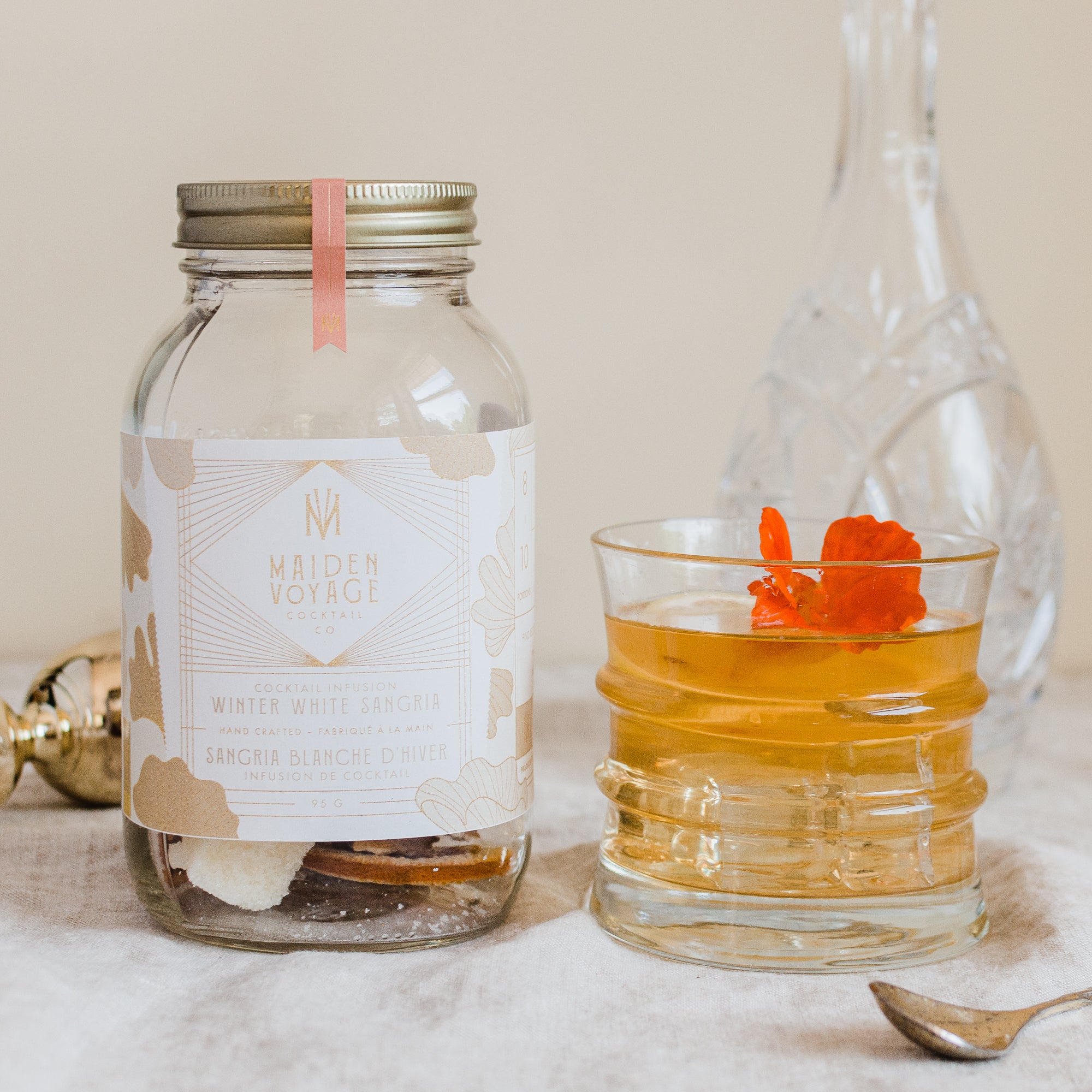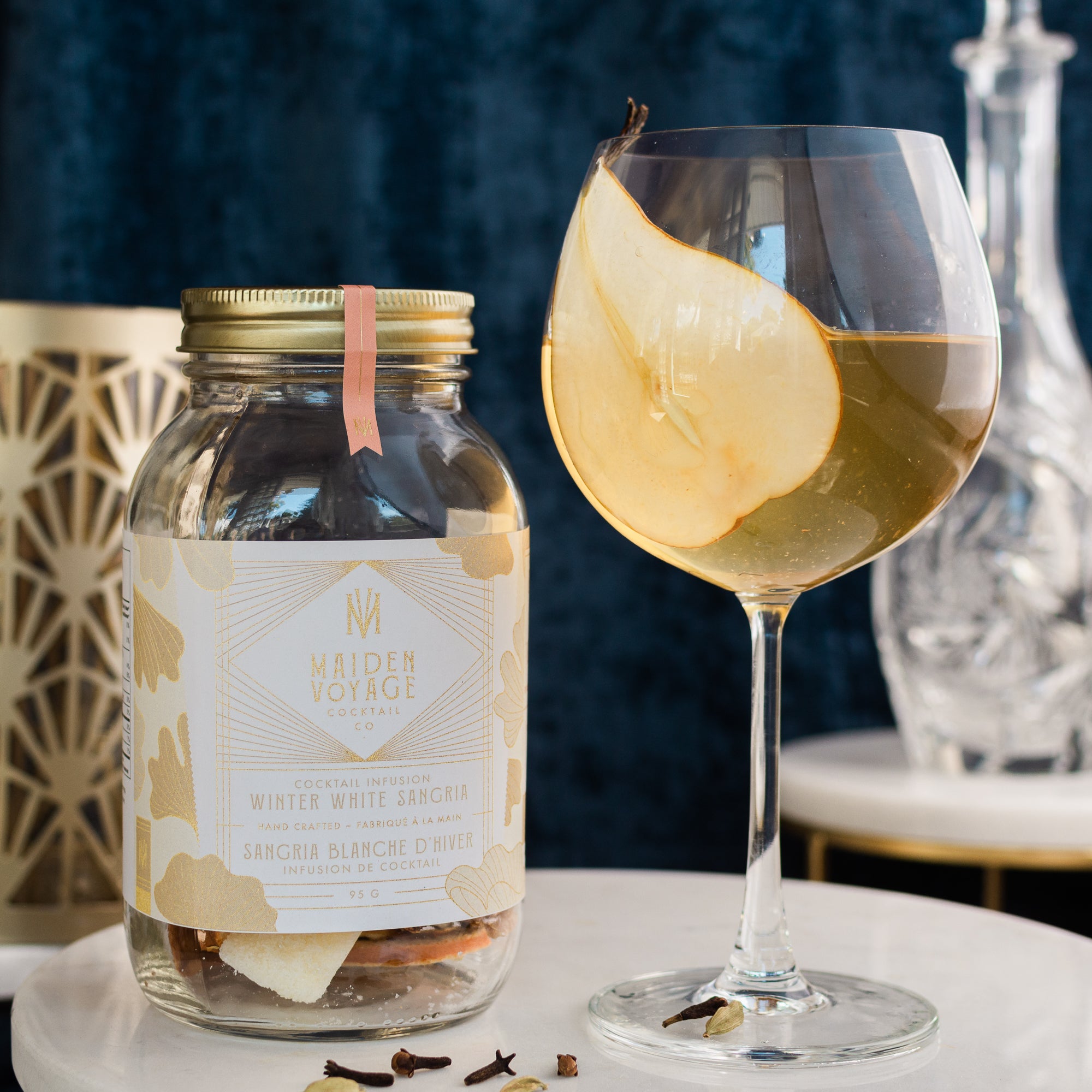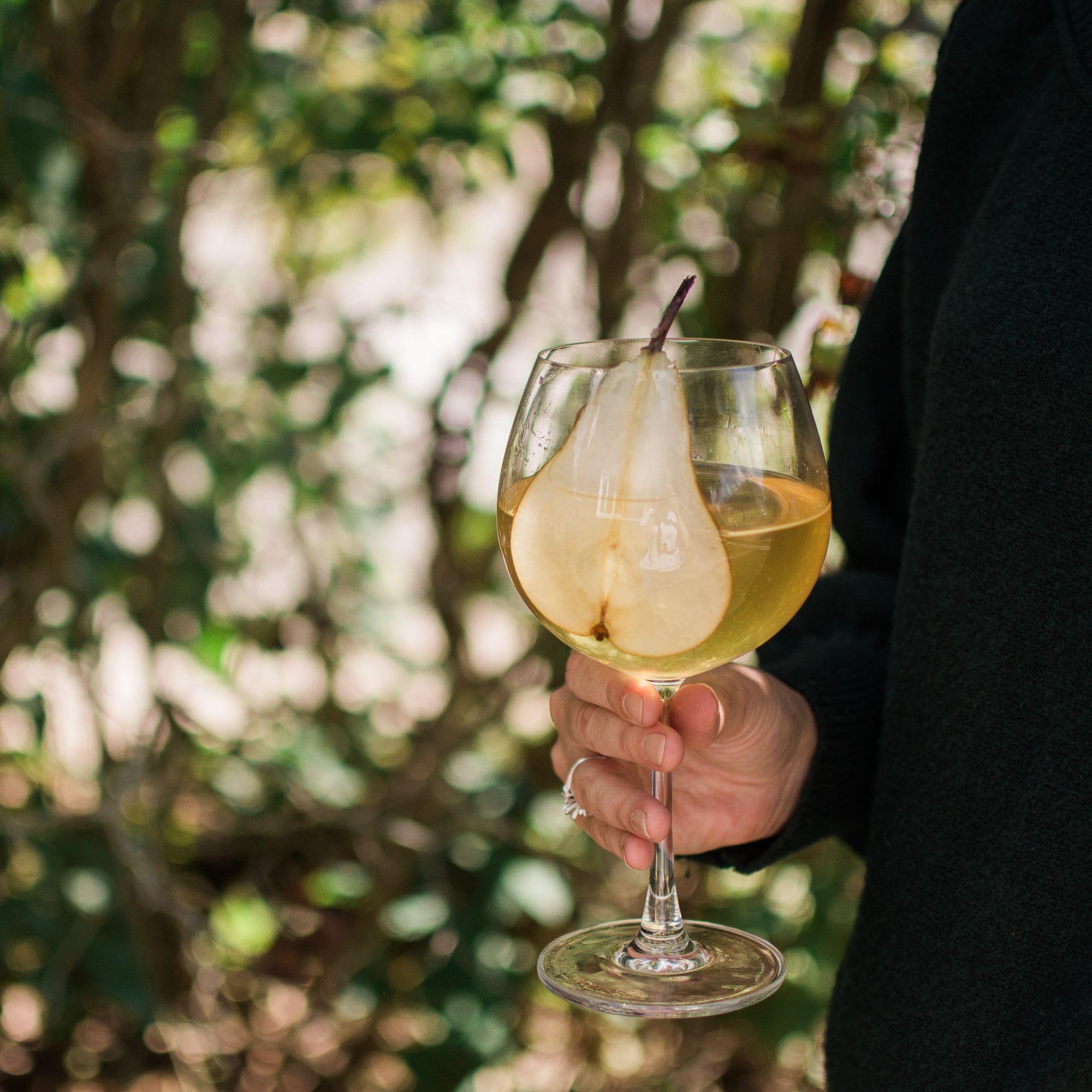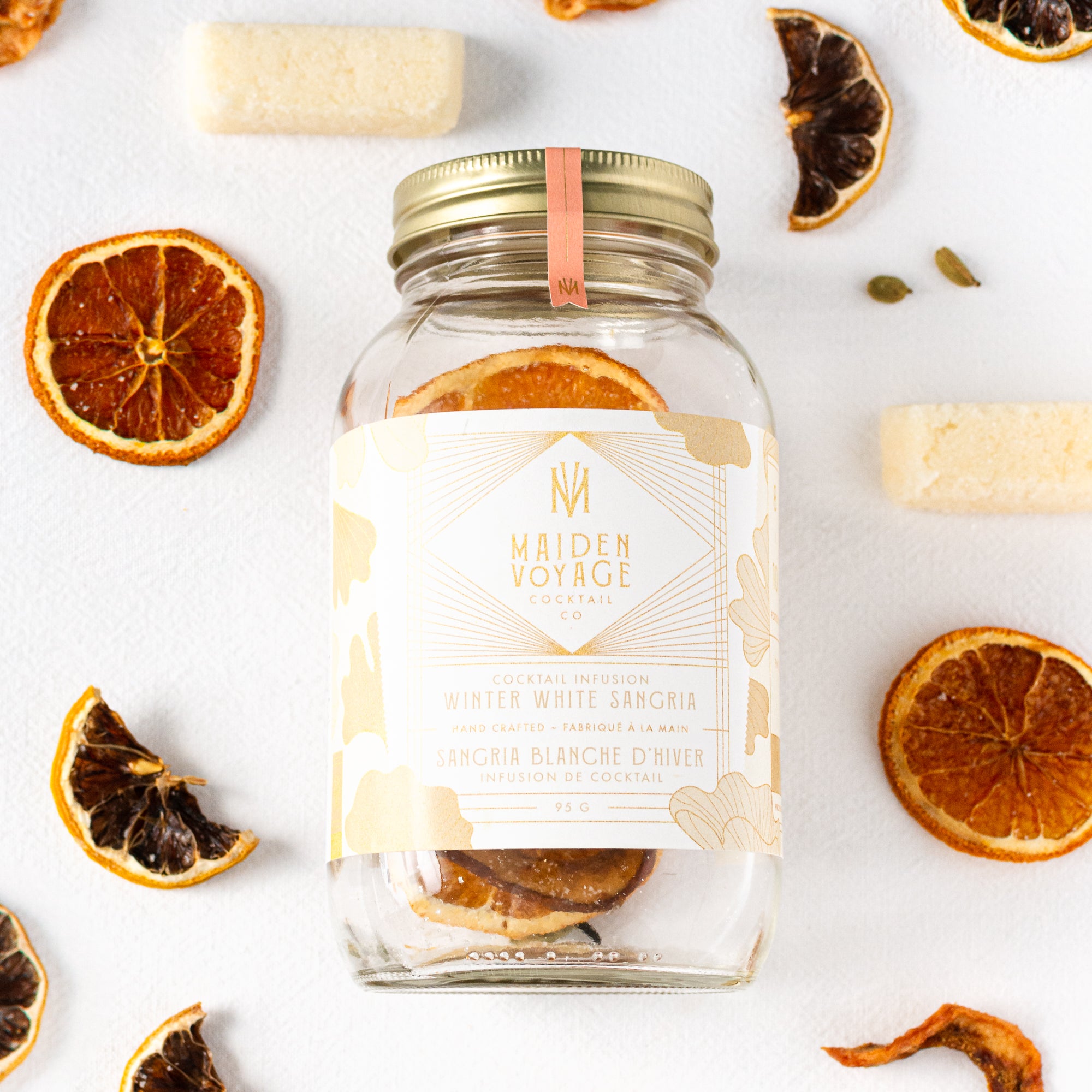 3 easy steps = delicious cocktails
Step 1. Fill your kit with spirits

Each jar has suggested spirits. But feel free to craft your own adventure and add any spirit you like!

Step 2. Let infuse for 3 days

Pop that beauty in the fridge and let it infuse for three days. Shake once a day. Strain and put the liquid back in the jar.

STEP 3. Craft your cocktail

Use one of our recipes or choose your own cocktail adventure.

See recipes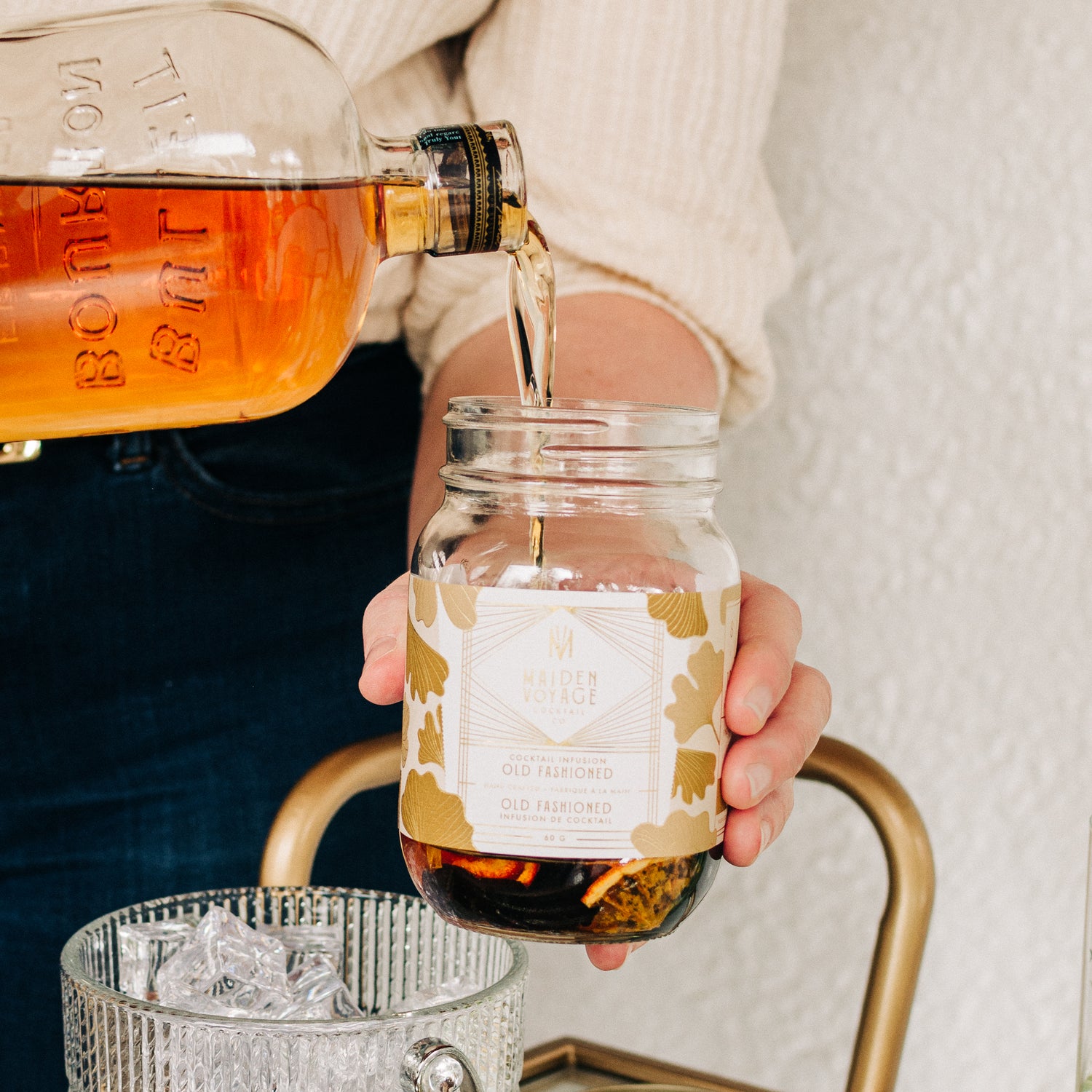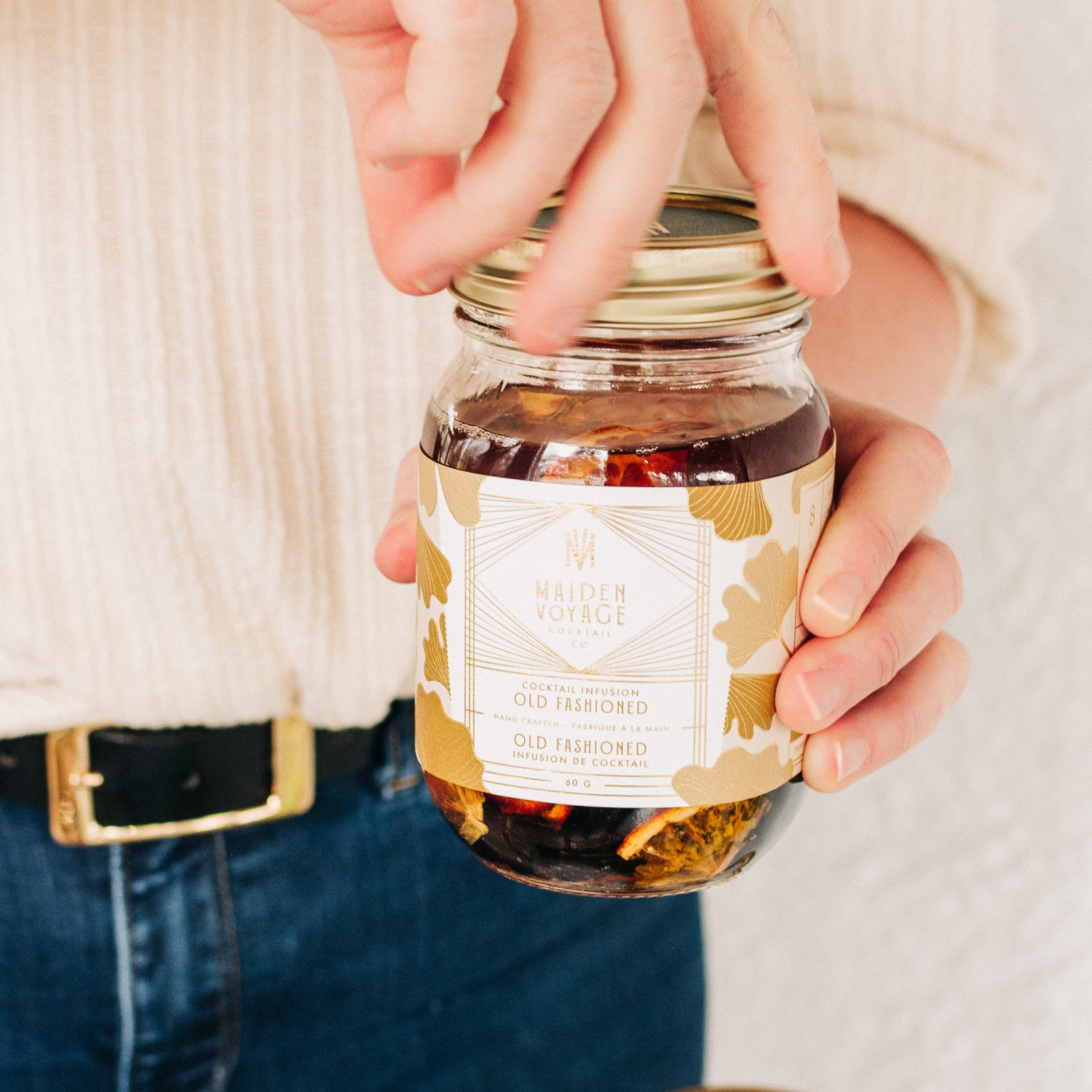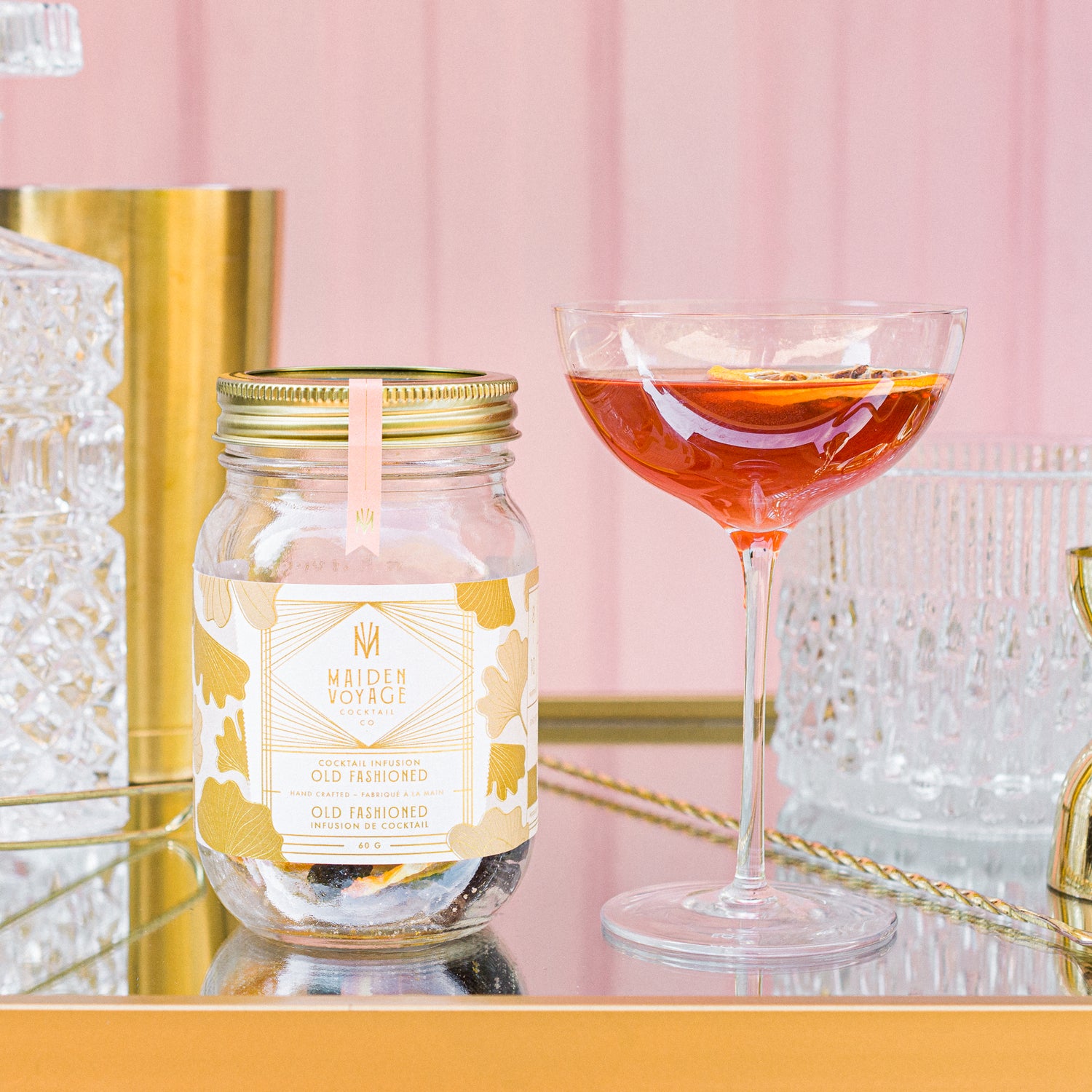 FAQs
What's included in the cocktail infusion kit?

You will receive a 500ml or 1L glass jar filled with various dried fruits, herbs, spices & infused cane sugar, along with infusing directions.
Where do I find recipes for my kit?
How long do infustion kits last?

For optimal enjoyment, we recommend using your cocktail infusion kit within one year of purchase.

Kits infused with alcohol should be used within 30 days to maintain maximum flavour.
Where should I store it? 

Your jar of dried goods should be stored in a cool and dry location, such as your pantry or bar cabinet.

After alcohol is added keep it in the fridge.
What type of alcohol do I use for my infusion?

Each cocktial kit comes with a list of suggested spirits. Use one of those, or see our recipes for inspiration!
I'm not into alcohol, can I still enjoy your infusion kits?

Yes! All infusion kits can make mocktials. Just fill the jar with hot water. Let it cool in the fridge overnight. Add the infusion to the mix of your choice.
Can I eat the fruit after the infusion?

Yes! The fruit can be used as garnish or as a delish boozy snack.